While I am well aware that no one will ever read this, I still like the idea of having a little corner of the internet that is mine. A place to post my thoughts, ideas, memories, stories, and content I enjoy. Different from social media platforms, this one I can set up to reflect who I am. Or maybe this website is just a great place for me to listen to myself talk. Please feel free to use the links above and get ready for some random goodness. After all, random is always the word of the day around here.
So who am I? I think it would be better summed up with bullet points. Any excuse to write a list. I love lists.
1. Business Owner. I sell crystals, sage, Chakra gear, meditation supplies, and things along that line. I have always loved the metaphysical so I wanted to get out of the 9-5, work from home in comfort, and set my hours. Though most importantly, share the peace & knowledge that can come from the products themselves. The business will soon turn 4 years old.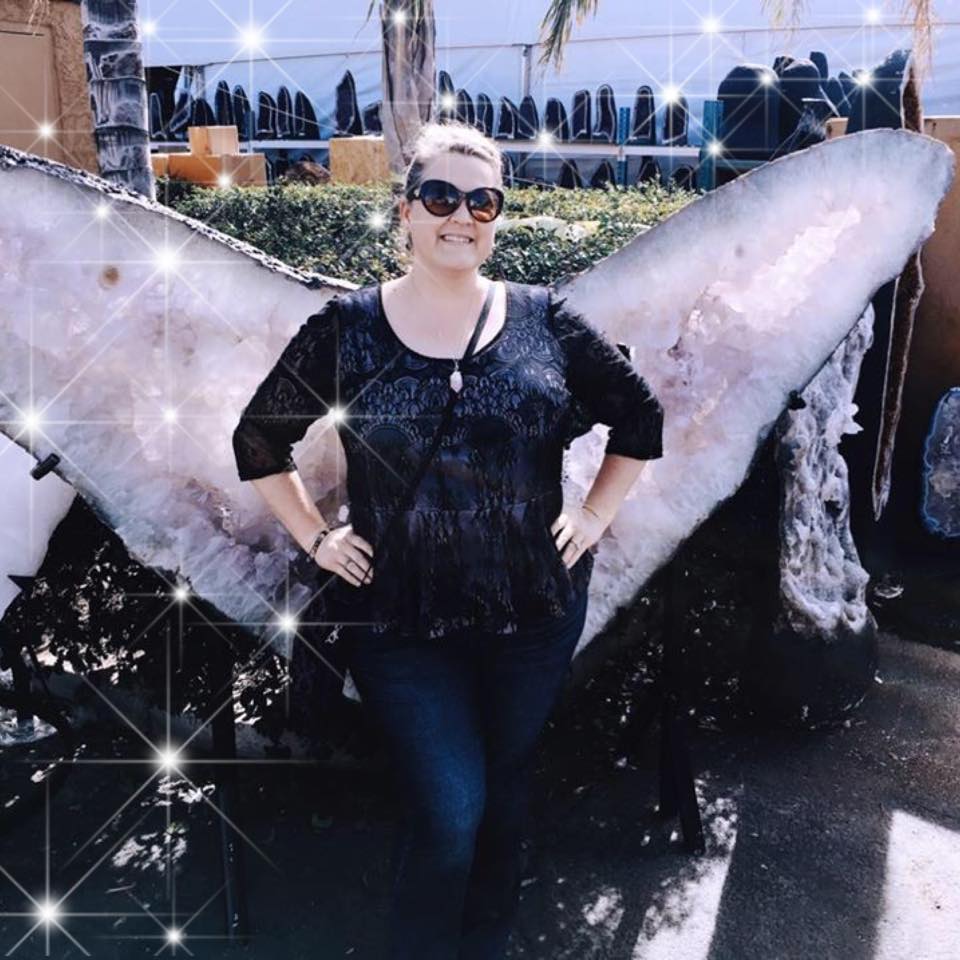 2. I am weird. No one can call me weird & insult me with that because I am already aware. Waaaay ahead of you. I never feel like I am understood. My interests are all over the place, which you will soon discover. And some of them are not on the list of mainstream ones. I also have some pretty crazy life experiences that I will be posting in the Story Time area. Homelessness, almost witnessing a murder, funny scenarios, and more await.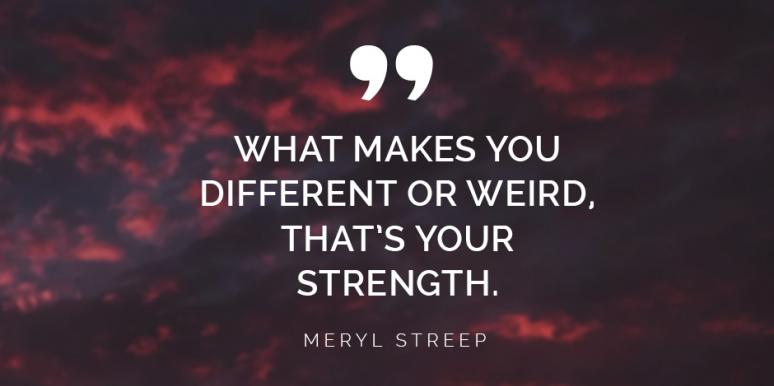 3. Speaking of interests, some of the more normal ones are making mandalas, road trips, genealogy, antiquing, reading, nature photography, blogging, movies, history, traveling, my German Shepherds, & randomly singing. Remember that scene with Cameron Diaz in My Best Friend's Wedding? Just kidding. I am not that bad but kinda bad.
4. I was born 3 days after Elvis died. I was almost born in Memphis, TN because my mother, who was 9 months pregnant, wanted to join the crowds in Memphis when news came out The King had passed. My grandparents talked her out of it because of her condition. The day I was born, August 19th, the front cover of the paper was Elvis' funeral. Creepy enough, depending on how my hair and makeup is done, I have been told I resemble Lisa Marie. I do not see it at all. But I have heard it more than a few times from strangers. ::shrug::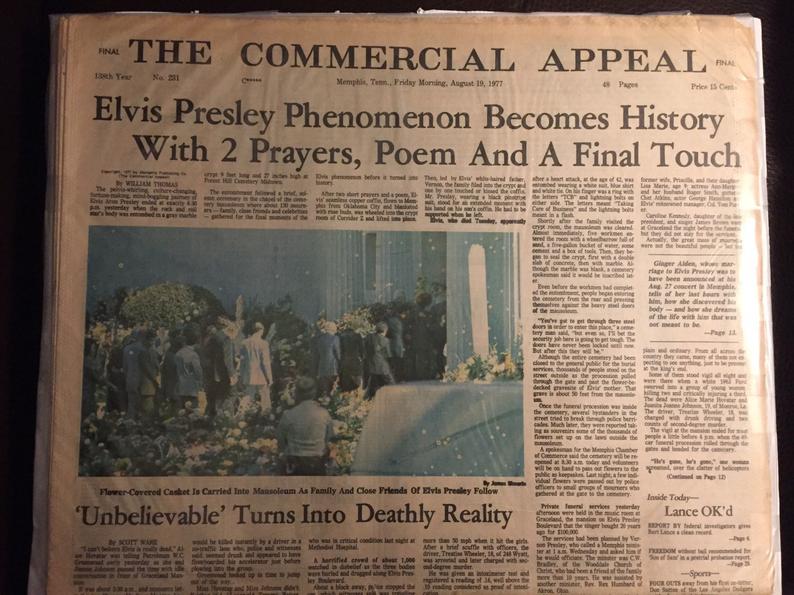 5. I am not a fan of small talk. Being somewhat introverted, I would rather talk about deep & interesting things. Such as ghosts, aliens, God, the Universe, psychology, true crime, history, books, crystals, and movies. I get that small talk is how most people interact out in the world but I am just not feeling it. I like connecting deeper than that. I may be an introvert but I can still socialize with the best of them if need be.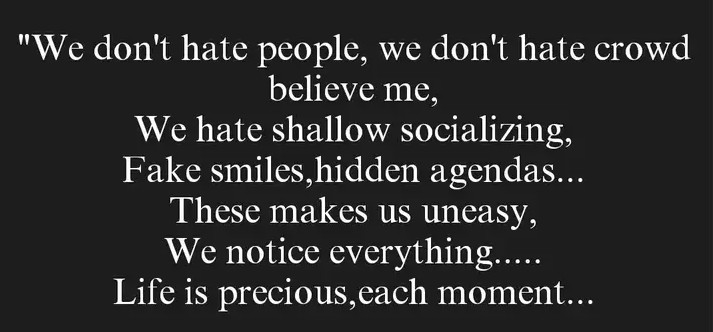 6. I lived in Los Angeles for 18 years. The weather is great. Smog is not. The diversity is great. Traffic is not. I met some of the nicest but also some of the rudest people in my life there. It has its pluses and minuses. I do not hate LA. I just find that in Nature vs. Concrete, Nature wins. If I ever move back to Southern CA, I will need to have nature around me more than the concrete, or it's a no go. Man…though not possible, I wanna live in the middle of Lake Shrine in Pacific Palisades. I will name one of the swans Bella. See? All planned out. It's one of the only places I felt at peace when I lived in LA. You can see why!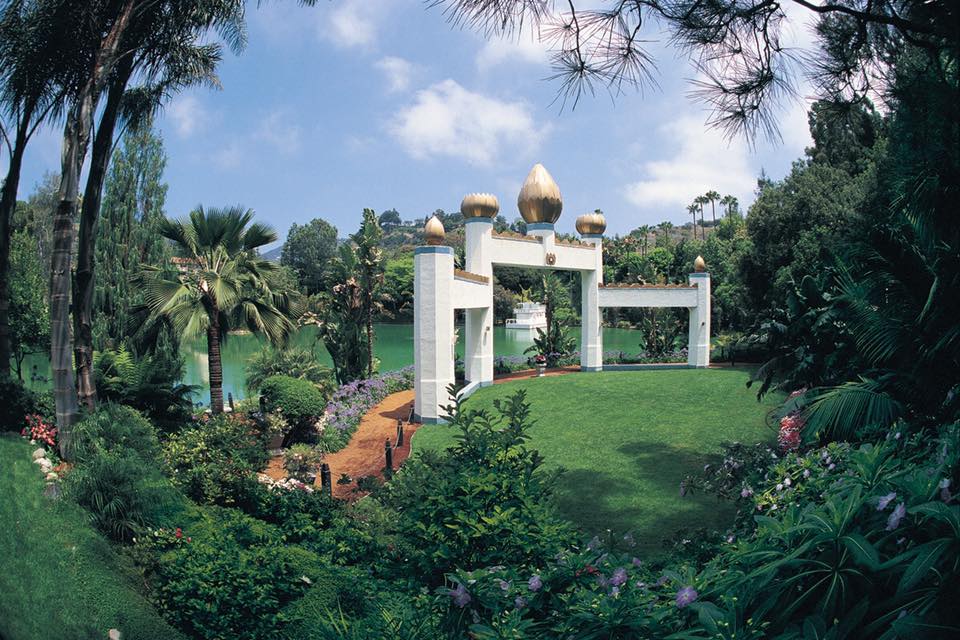 7. I love ghosts. I think Scooby-Doo & the movie Ghostbusters is what did me in. As a kid, it was my favorite movie, and still up there in my top 10. I collect anything with a ghost on it. I also have a ghost decoration in my attic peeking out one of the windows. And yes, he stays there year-round.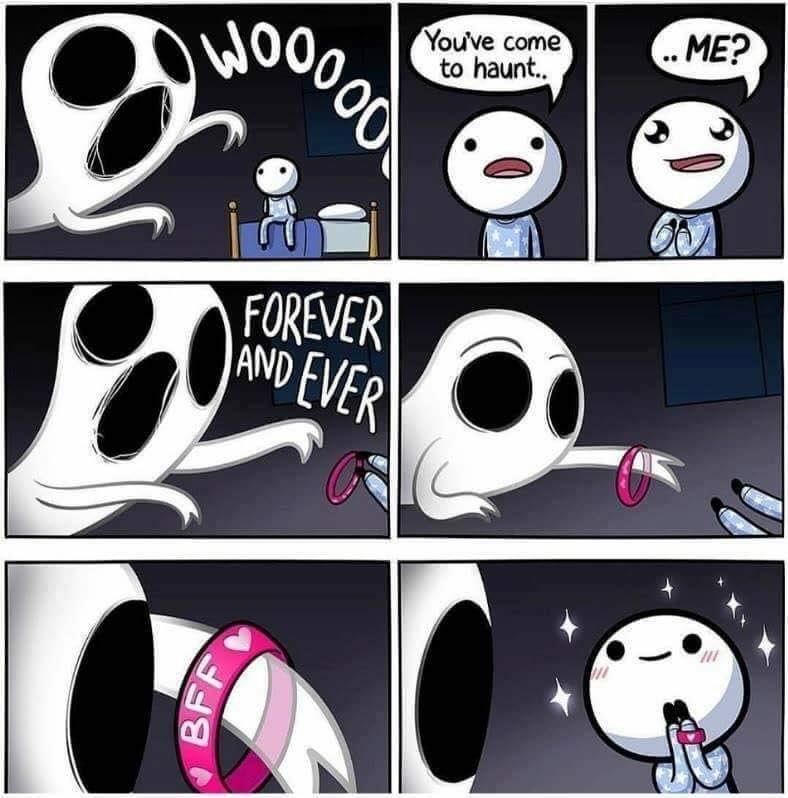 8. Did I mention I hunt ghosts as well? So yeah, this is starting to get into the unusual interests I mentioned earlier. I do not paranormal investigate as much as I used to but I have many stories to share. If you do not believe in ghosts…well, let me tell ya, once you have a paranormal experience, you will never go back. I lived in a haunted house in my early teen years which only added to my interest and where the fascination truly began. I have been interested in it waaaaay before all the ghost hunting shows popped up on TV. I will be telling all about my paranormal adventures in my Ghost Stories section.
9. I love antique shops. I have a few pieces of antique furniture but I am more about collecting personal items. Something special to the person who used it. Hand mirrors, jewelry boxes, pictures (tintypes are my favorite), letters, books, journals, and candle holders. It's like physically connecting with history.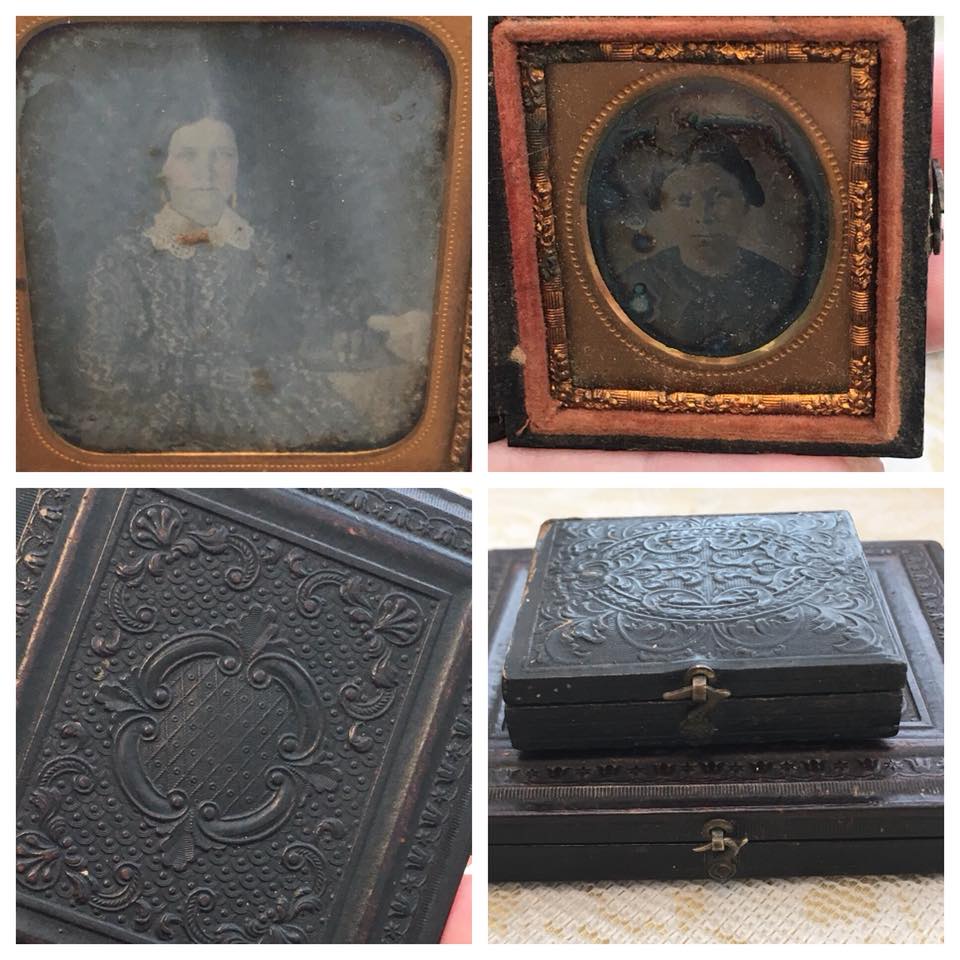 10. I adore animals, especially dogs. My German Shepherds are so smart and I cherish them. If a Super Bowl commercial comes on with a talking animal…well, now you have my attention!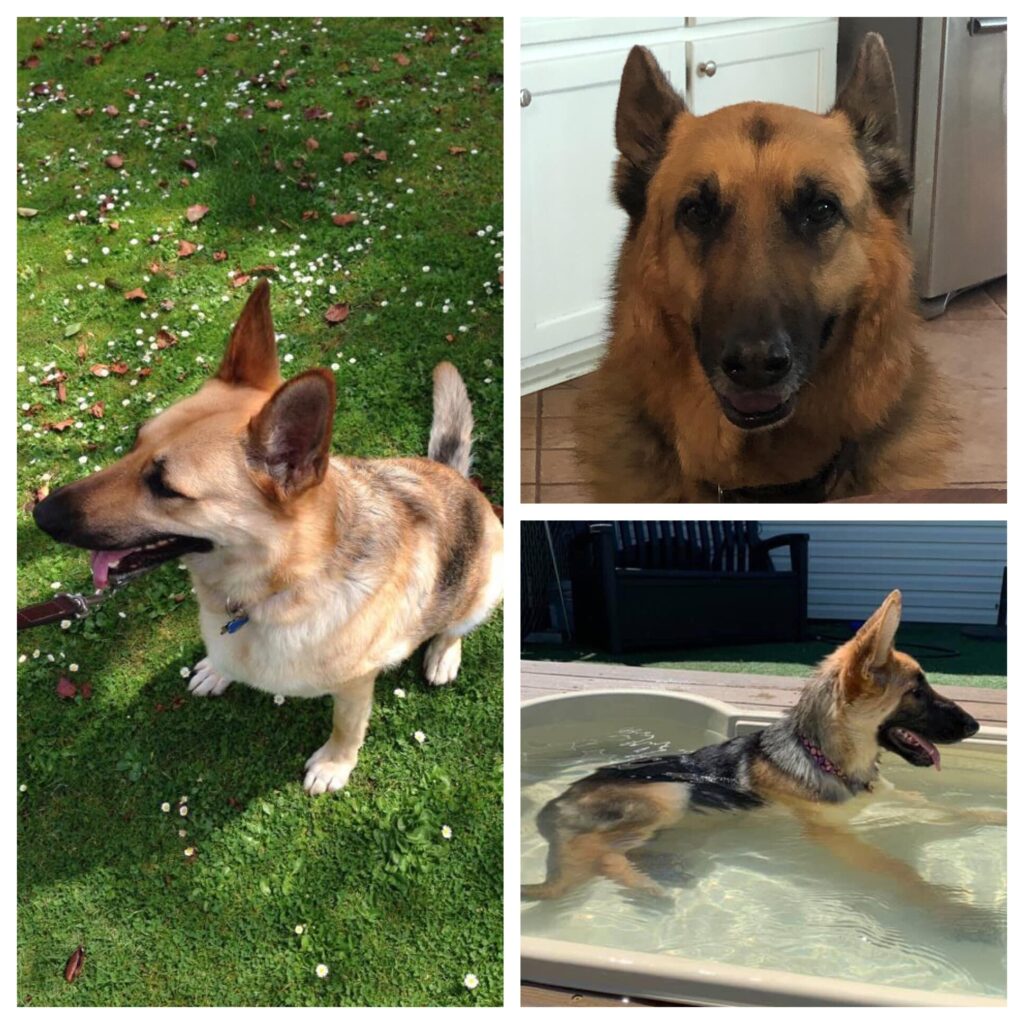 So that will get you started but believe me, there is a lot more. I will be posting more often as I line up the stories & life experiences I would like to share. Some of them are hard to write about but I think it will do me good.
For more unusual facts about me, I have another blog post for that.
Thank you, whoever you are, for taking the time to listen to a stranger ramble.
M.